UPDATE ON SANITATION PROJECT
WWSL are pleased to announce the completion of the Magnet School Sanitation project. The project was funded by WWSL with the help of St Bartholomew's Church in Otford, Kent and Bramley School, Surrey.
Two separate toilet blocks for the male and female students have been constructed together with a bio digester to deal with waste and a 'grey water' flushing system.
This is a great step forward as previously the students were using pit latrines which were neither hygienic or pleasant . For many of the students this is their first experience of using flushing toilets.
WWSL and Bishop Kibobi and all at Magnet School are very grateful for the generosity demonstrated by St Bartholomew's Church who tithed 15% of a Church refit and redecoration project fund, and the money raised by Bramley School.
experienced widespread flooding, leading to problems with water borne disease. Magnet school submerged underwater, leading to
concerns about the health of the children. St Bartholomew's church in Otford have raised some project money in order to build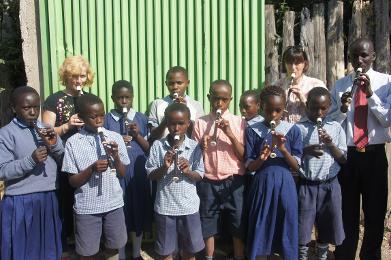 Welcome to the Worldwide Silver Lining website, a UK based charity set up to support orphans, disadvantaged children and young people in Kenya and Tanzania.
We support Magnet High School in Ongata Rongai, a Kenyan suburb of Nairobi, in the care of Bishop Jeremiah Kibobi. The school provides a good standard of education and boarding accommodation for orphaned children between the ages of six and eighteen.
In Tanzania we support the Maasai NGO MAPED, overseen by Maliaki, where a school has been built to provide education in English to local children.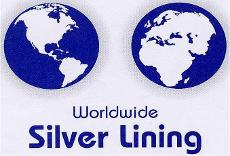 We have teamed up with easyfundraising who donate a percentage of every sale made with a variety of retailers such as Amazon, John Lewis, Argos, Tesco and 2700 other big names. Just visit the easyfundraising website and search for Worldwide Silver Lining, then choose your retailers and go shopping! Funds are automatically allocated to WWSL each time you make a purchase. Simple for you and rewarding for WWSL. Thank you.
© Worldwide Silver Lining 2014
Registered as a charity under The Charities Act 1960 No.1094963